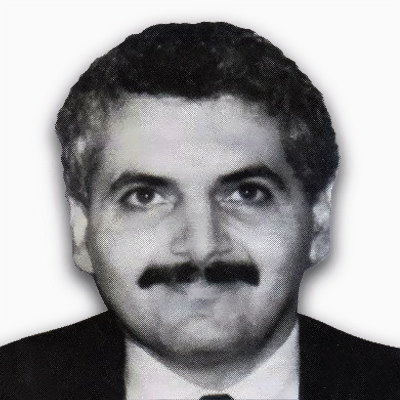 Flight Attendant – Age 41
Paris, France – U.S.Citizen
Paul was born in Miami, Florida, but his sense of adventure and interest in the world around him led him to Paris. On the job, Paul received praise from his flying partners and passengers alike for his professionalism, his poise, and calm demeanor. He was a proud recipient of the Clipper Ship Award. With a flair for the artistic, Paul spent much of his spare time pursuing gourmet cooking, oil painting, and free-form sculpture. He owned a fashion boutique in Paris and was planning to open a second. Paul began his career with Pan Am in 1973 and was based in London until he transferred to San Francisco in 1978. He returned to the London base in February 1988 and moved to Paris. Paul is survived by his wife, Dominique, and his parents, Earnest and Nadine Garret.
 Remembrances
Frank A. Perea:  I  had such a wonderful conversation with Paul weeks before the incident. He was excited about the shoe shop he and his wife were going to open in Paris.  Paul was one of my roommates, Pan Am Class 19.  A classmate of ours, Doug Taylor, called me with the sad news of Flight 103.
Sandy Sparby Clarke: I knew Milutin and Paul…. both wonderful people.  May they and all the others Rest In Peace.
Anne Sweeney: I remember Paul from the London base – he was a student in the 1202 class I taught to probationary flight attendants.  He wrote a very funny review of the class, suggesting I quit flying and go on the stage!
Susan Gibbs Murphy: Paul Garrett commuted from Paris. He was working a flight I was pass-riding on, as I returned from a family reunion in the mountains of North Carolina. I proudly showed him the prize I'd won, being the one who'd travelled furthest: two bags of stone-ground grits! He was so gracious about it – and said he thought that was a wonderful prize.  Maybe he would get some for himself and serve it to his friends in Paris…