Neal A. Prince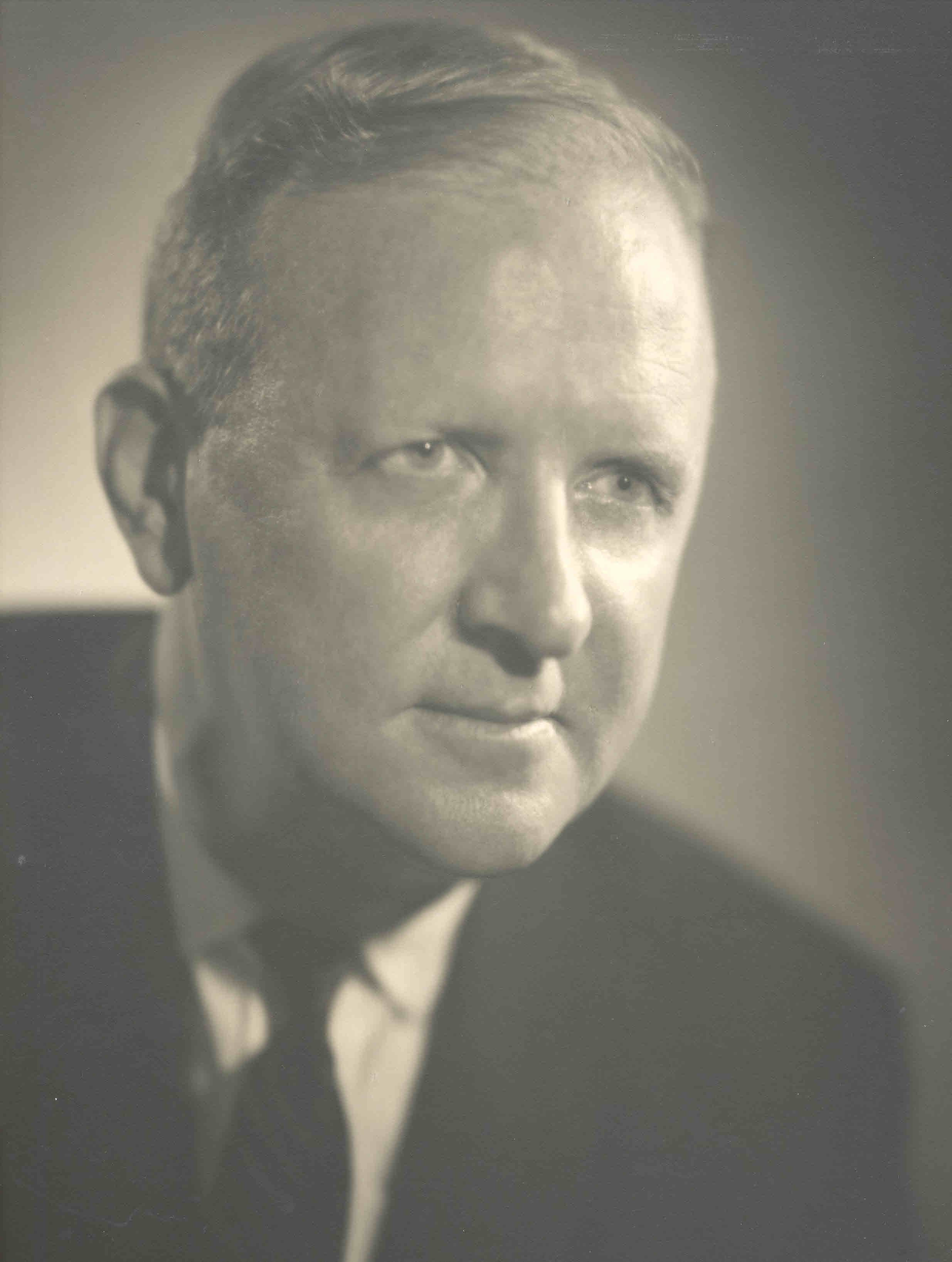 Clipper Crew chooses to include Mr. Neal A. Prince in our Crew Rest section because of the passionate love he had for all things Pan Am, not only the Intercontinental Hotels.  All of us enjoyed our stays across the globe at Pan Am's Intercontinental Hotels, which were transformed into a luxury brand through Mr. Prince's incredible design skills.  He treasured his friendship with Juan Trippe.  He was a supporter of Clipper Crew and a founding member of the Pan Am Museum Foundation.  At the last moment he was unable to attend the first gala which was a great disappointment to him.  However, he did have the opportunity to see videos and photos of it which brought him immense happiness.  Safe journey Mr. Prince, we at Pan Am treasure your memory with love.
Obituary

Neal A. Prince, for sixty years was one of the world's foremost international hospitality interior designers, died of pneumonia on April 3 at his home in Manhattan.  was 96. Mr. Prince was a distinguished, witty and innovative architect. He built an interior design style for the InterContinental Hotels, creating one of the largest and internationally recognized luxury hotel brands.
Mr. Prince was born in 1921 in Corsicana, Texas. He was the son of Fred Douglas, widely known as "FD Prince", prominent in the oil and gas industry, and Opal T. Prince, formerly Opal Terry. While acquiring degrees in Architecture and Architectural Engineering from Rice University in Houston, he also demonstrated a serious passion for movies and theater. In 1944, he married Frances Denman (1921-2005). They had two sons, Neal Prince, Jr. and Peyton Prince. That same year he enlisted in the war effort, and served with the United State Army's 39th Combat Engineers in Italy, where he saw a great amount of combat.
After the war, he joined the Texas architectural firm of Ernest Schultz, where he pursued his life-long love of theater. In late 1948, he became the Business Manager at the Houston Little Theater, where his prize-winning play, "Cry Out Cassandra", which focused on the potential, painful results of nuclear war, received high acclaim. As a producer, he premiered the musical "Razzmatazz of 1925", with an original score written by Prince and Mowery, and music by Frances Wrightman. By 1949 he was president of the theater, and oversaw its long-overdue integration. In 1950 Mr. Prince set his sights on the east, and became the Director of the Wyndham Playhouse in New Hampshire. He then moved to New York, and through Carrie Donovan (1928-2001) met Herbert Waide Hemphill, Jr. (1929-1998), a personal relationship that lasted over eighteen years. Messrs. Prince and Hemphill were known for the theater after parties at their townhouse, hosting luminaries such as Noel Coward, Katherine Anne Porter, Alice Ghostley, Paul Lynde, Ben Edwards, Jan Greenwood, Elaine Perry, Eartha Kitt and many others. Mr. Prince's theatrical efforts flourished, and by invitation he joined the New York Actors Studio. Mr. Prince was introduced to York & Sawyer Architects in 1950, and became the firm's expert on the layout and planning of hospital emergency rooms. Mr. Hemphill further pursued his interest in collecting primitive, self-taught works of art before it became fashionable, and was an early patron of the American Folk Art Museum.
At night, Mr. Prince continued his passion for theater. He directed an Actors' Equity Library Service show, "Man and Superman". Schoen & Hennessy Architects recruited Mr. Prince in 1954. Eugene Schoen, a renowned Art Deco designer, became Mr. Prince's most influential professional mentor. Mr. Prince was assigned to design a motorway restaurant for Restaurant Associates for New York's Tisch Family. He introduced new designs for partitions for the restaurant and bar, and was recognized for the new concept of making a large room feel intimate, facilitating comfort and conversation. His strategy was comprehensive: architecture, drafting and interior design.
Mr. Prince joined the Walter M. Ballard Corporation in 1958, where he remodeled the interiors of the Hotel Jaragua in Cuidad Trujillo, Dominican Republic, and the El San Juan Hotel in Puerto Rico for Juan Trippe, founder of Pam American Airlines. In Beirut, Mr. Prince represented the architect Edward Durrell Stone (1902-1978) on interior layouts and finishes. After Stone left the project, Mr. Prince, with the graphic designer Charles R. Alvey (1927-2013), remade the InterContinental Hotels as the first premier international hotel brand. All construction materials were manufactured locally, as supervised by Mr. Prince.
In January 1961, Mr. Prince was hired as Vice President of the Interior Design Division for InterContinental Hotels. Innovative and prodigious, Mr. Prince designed and opened more than 154 InterContinental Hotels between 1961 and 1985. This in countries that at the time had unreliable electricity and running water. He overcame these barriers, and combined elements of function with ethnic style. Mr. Prince gained the highest respect of local authorities and native craftsmen, employing the latter to give each hotel its own identity and personality, appropriate to the locale, coupled with modern conveniences of the West.
Neal Prince became a mentor to many young designers, including Trisha Wilson, founder and principle of the Dallas-based Wilson Associates Interior Design Firm.  A lifetime member of the American Society of Interior Designers, and the American Institute of Architects, Mr. Prince received numerous awards, including Institutions Magazine's award for outstanding interior designs for the Hotel Inter-Continental Genève, Geneva, Switzerland, and the Hotel Siam Inter-Continental Bangkok, Thailand.
Throughout his career, Mr. Prince held fast to his deep love of theater, and supported many non-profit companies, including Encores! Manhattan Theatre Club, Roundabout, and multiple Off- and Off-off Broadway venues. He is survived by his spouse, HR VanOOsten Morris, his two sons, daughter-in-law Kathy, and two grandchildren, Justin Prince and Allyson Prince.
In memory of Neal Prince, donations are welcome to the Navarro Council of the Arts, Corsicana, TX, at P.O. Box 683, Corsicana, TX.75151, The American Folk Art Museum, New York, NY or the New York School of Interior Design at 170 East 70th Street, New York, NY 10021.