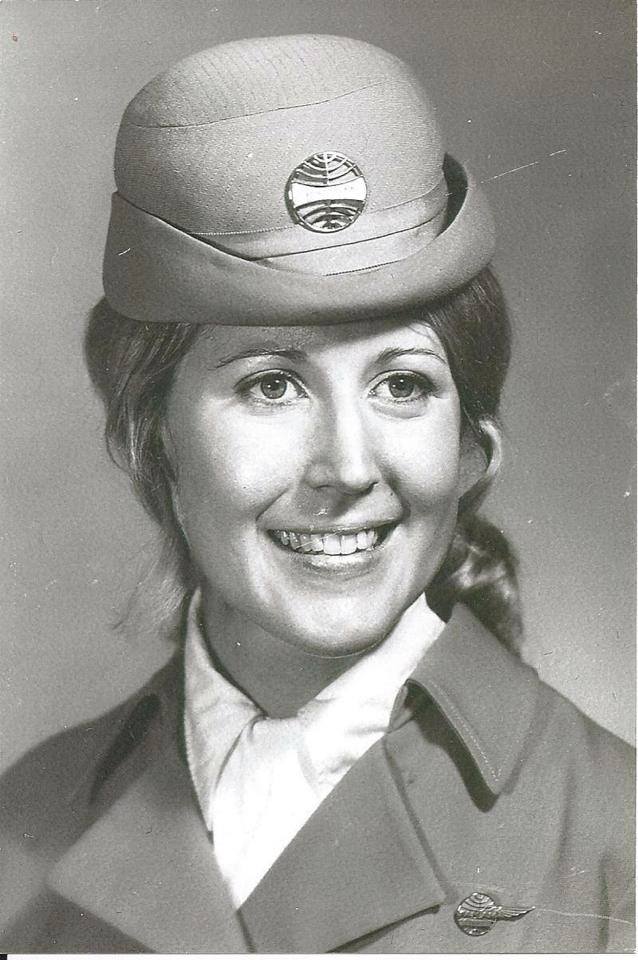 Jennifer Parker flew for Pan Am from 1966 to 1991 when Pan Am ceased operations. She brought her energy, intelligence and joyful spirit to her new job at Delta Airlines, retiring in 2006. She spent her final months in a hospice in Idaho, close to her family. She kept in touch with her Pan Am family on social media and some of us were privileged to call and chat with Jen, who was always upbeat, wise and engaged. She was unafraid, even curious, as to what lay ahead.
Her son, George J Parker III, wrote the following just before his mother finished her journey here.
Thank you all for your thoughts and prayers .I want you to know that I took the time to read her all of your comments today. She did hear me and nodded a few times. Even I can see that it's time. I believe the cabin is secure, just waiting on a final cross-check and pushback.
In a note to George, Debbie Martin Fuller expressed the feeling of all of us who knew Jen. "I am going to try to hang onto this metaphor for myself and my loved ones in the future. I will think about the plane door closing, crosscheck, taxi and lift off. Up into the wild blue yonder. It's really a beautiful image and I'm sure Jennifer would LOVE it – or DOES love it if she can hear you and I bet she still can. I'm glad that we can be there, in a way, for her now. For all of us, Pan Am was a very big part of our lives and I'd like to know that my fellow Pan Amers were there to see me off on my last great adventure. As we say – "Adventure Calls".